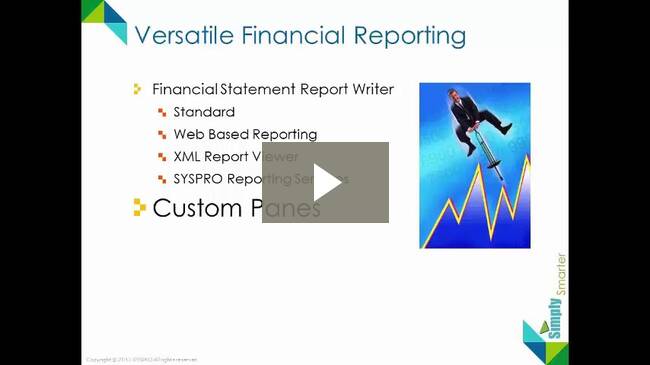 SYSPRO Versatile Financial Reporting - Using Custom Panes and Microsoft Excel.
READ MORE NOW
Tags: SYSPRO, Financial Reporting
Understanding your cash flows is critical in running a business, just as understanding your training log is critical for backpacking. As a hiker, I know the miles that I need to achieve each weekend and how often I need to hike in preparation for my next successful backpacking trip.
As a business owner, do you know how much cash you need to run your business or how much cash you need to prepare for your next successful year?
The cash flow statement is a very powerful tool in determining financial stability of your business and to determine future needs. It also compliments the income statement by reconciling your net income to your net cash.
READ MORE NOW
Definition: Balance Sheet
A summary of a company's financial condition at a specific point in time, including assets, liabilities and net worth. The first part of a balance sheet shows all the productive assets a company owns, and the second part shows all the financing methods (such as liabilities and shareholders' equity).
READ MORE NOW
Tags: Accounting, Enterprise Software, Analytics, Financial Reporting, Finance